TEAM UP WITH

AND CONVERT WITH
CONFIDENCE

DELIVERING OUTSTANDING
PERFORMANCE
PROVIDING THE FINEST ENVIRONMENT ATTAINABLE IN THE INDUSTRY

PUSHING THE LIMITS OF EXCELLENCE!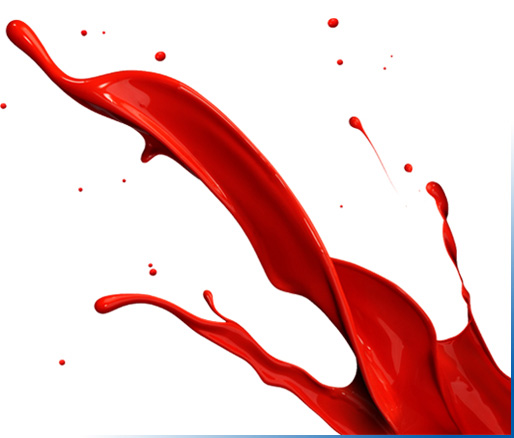 Colours Inc.
was founded in 1972 and has been serving the automotive paint industry in the United States Mid-Atlantic region ever since. As a PPG Platinum Distributor, commitment to quality, coupled with the utmost in service to its customers, has made Colours, inc. one of the most progressive and fastest growing automotive paint distributors in the United States.
Colours succeeds by delivering outstanding performance. We believe in service beyond expectation, achieved through constant desire to anticipate and fulfill evolving customer needs. The honesty, intelligence and commitment of our people are vital to Colours' mission. We share pride in the company and respect each individual's contribution at every level. Exemplary customer relationships drive Colours' growth and prosperity. Colours is dedicated to pushing the limits of excellence, standing at the fore front to provide the finest environment attainable in the industry.
"We'll help change the way you view the collision center industry."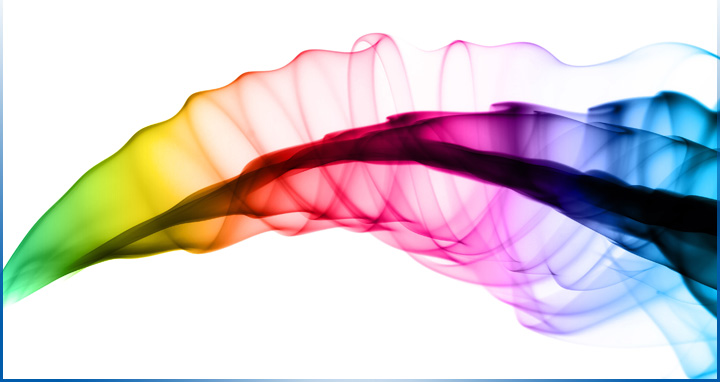 BUSINESS SOLUTIONS:
At Colours we are more than just about selling paint. We know the the frustrations of the collision world and we want to help you. How? Let us sit with you for a one on one visit to create a performance driven plan on how to guide you to take your shops performance and efficiencies to the next level.
We will help you build upon your business's strengths and help you to explore other opportunities to help grow your business. We will build upon them and help you choose the path to success.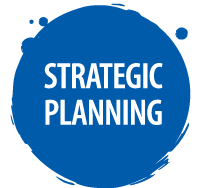 SERVICE DETAILS ...
Develop a comprehensive and aligned business development plan between Colours and your collision center's specific needs.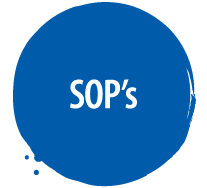 SERVICE DETAILS ...
We will develop standard operating procedures for your shop in order to ensure consistency throughout your shop.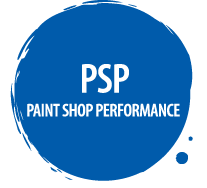 SERVICE DETAILS ...
We will help you to understand how your collision center's numbers fit within the national average.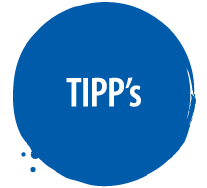 SERVICE DETAILS ...
A service that will measure your materials in order to ensure the shop is operating productively while maintaining it's profitability.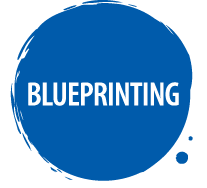 SERVICE DETAILS ...
A program to educate you on how to ensure you are getting the most out of your estimates.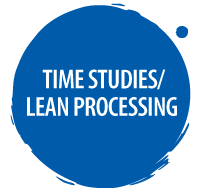 SERVICE DETAILS ...
Time studies will help you understand your shops process flow from the time it enters the shop until the time it leaves.  We can show you Innovative ways to set up your shop so that your process flows are more efficient and allow more cars to get through the shop.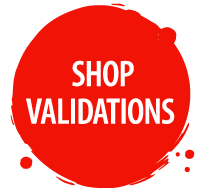 SERVICE DETAILS ...
Our Tech Team can offer shop validations to benchmark vital areas of paint production, from spray both performance (air flow) to compressors, filtration, piping, airline contamination and restrictions. Providing solutions to any issues your paint shop may be having.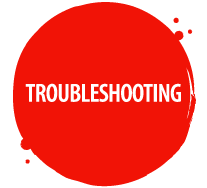 SERVICE DETAILS ...
From time to time, issues come up with paint. Our team can help diagnose problems usually caused by contamination or poor product and/or equipment selection that will help in eliminating costly re-do's.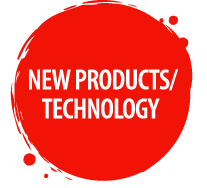 SERVICE DETAILS ...
See the latest products PPG has to offer. From new primers to better, more productive clearcoats. Also see the latest in spray gun technology, from Sata, Iwata, and Devilbiss in your shop.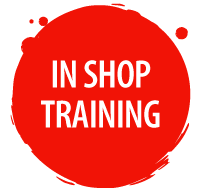 SERVICE DETAILS ...
Our Tech team can help you with " in shop training" on products, as well as PPG Touchmix computer systems for new shop hires.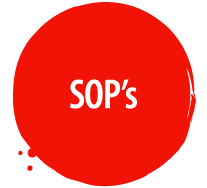 SERVICE DETAILS ...
We can develop Standard Operating Procedures in conjunction with our Business Solutions Team to ensure consistency in your shop.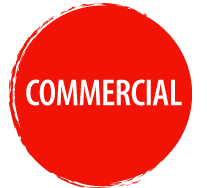 SERVICE DETAILS ...
Colours has dedicated Certified Commercial Tech Reps to help with your Fleet or Commercial needs.



STORE #001
50 Dana St., Wilkes-Barre, PA 18702
P: 570-822-3200 | F: 570-408-0661
store001@gocolours.com
STORE #002
61 West Juniper St., Hazleton, PA 18201
P: 570-454-3501 | F: 570-454-3646
store002@gocolours.com
STORE #004
197 Conklin Ave., Binghamton, NY 13903
P: 607-724-4747 | F: 607-724-4288
store004@gocolours.com
STORE #005
428 East Main St., Endicott, NY 13760
P: 607-748-0100 | F: 607-748-7511
store005@gocolours.com
STORE #006
901 Polk Valley Road, Ste 103 Stroudsburg, PA 18360
P: 570-424-2666 | F: 570-424-2713
store006@gocolours.com
STORE #008
125 Hovey Ave., Hamilton, NJ 08610
P: 609-689-0300 | F: 609-689-0305
store008@gocolours.com
STORE #009
242 West St., South Hackensack, NJ 07606
P: 201-342-7277 | F: 201-342-3786
store009@gocolours.com
STORE #010
28 Main St., Emmaus, PA 18049
P: 610-966-4501 | F:  610-966-6840
store010@gocolours.com
STORE #011
1025 Oriskany St. West, Utica, NY 13502
P: 315-724-9845 | F: 315-724-0477
store011@gocolours.com
STORE #012
3212 Rt. 94 Ste. 3, Franklin, NJ 07416
P: 973-823-8796 | F: 973-823-8798
store012@gocolours.com
STORE #013
1815 Newport Road, Ephrata, PA 17522
P: 717-859-2500 | F: 717-859-2017
store013@gocolours.com
STORE #014
4411 North 5th St. Hwy Ste 1 Temple, PA 19560
P: 610-929-8131 | F: 610-929-8231
store014@gocolours.com
DISTRIBUTION CENTER
1137 Hanover St. Hanover Township, PA 18706
P: 570-208-5655 | F: 570-227-2936
store015@gocolours.com
STORE #016
43 A East Hanover St., Gettysburg, PA 17325
P: 717-334-7186 | F: 717-334-5668
store016@gocolours.com
STORE #017
735 East Cumberland St., Lebanon, PA 17042
P: 717-274-3678 | F: 717-273-3836
store017@gocolours.com
STORE #018
7466 Derry St., Harrisburg, PA 17111
P: 717-558-0163 | F: 717-558-0164
store018@gocolours.com
STORE #019
3367 SR 6 Suite #6, Tunkhannock, PA 18657
P: 570-836-5110 | F: 570-836-4045
store019@gocolours.com
STORE #020
10 North Division St., Mount Union, PA 17066
P: 814-542-2760 | F: 814-542-9321
store020@gocolours.com
STORE #021
3560 Route 764, Altoona, PA 16601
P: 814-941-2012 | F: 814-941-2018
store021@gocolours.com
STORE #022
601 Napoleon St., Johnstown, PA 15901
P: 814-535-7835 | F: 814-539-9123
store022@gocolours.com
STORE #023
1224 Wayne Ave., Indiana, PA 15701
P: 724-465-5805 | F: 724-465-5901
store023@gocolours.com
STORE #024
161 Perry Highway, Pittsburgh, PA 15229
P: 412-931-3397 | F: 412-931-3396
store024@gocolours.com
STORE #025
4031 Pittsburgh Rd, RT. 51,
N. Belle Vernon, PA 15012
P: 724-929-6102 | F: 724-929-3081
store025@gocolours.com
STORE #026
507-D (Rear) National Hwy La Vale, MD 21502
P: 301-722-2222 | F: 240-362-7211
store026@gocolours.com
STORE #027
103 Middletown Road White Hall, WV 26554
P: 304-367-1187 | F: 304-363-4598
store027@gocolours.com
STORE #029
353 N. Susquehanna Trail, Selinsgrove, PA 17870
P: 570-372-0860 | F: 570-372-0767
store029@gocolours.com
STORE #031
903 Easton Rd., Warrington, PA 18976
P: 215-491-7234 | F: 215-491-2301
store031@gocolours.com
STORE #032
9120 Pennsauken Hwy., Pennsauken Twp, NJ 08110
P: 856-665-8861 | F: 856-665-8859
store032@gocolours.com
STORE #033
650 Wyoming Ave., Scranton, PA 18509
P: 570-341-3200 | F: 570-341-3167
store033@gocolours.com
STORE #034
310 Washington St., Quincy, MA 02169
P: 617-479-6650 | F: 617-471-8964
store034@gocolours.com
STORE #035
130 Camelot Dr., Plymouth, MA 02360
P: 508-830-0261 | F: 508-830-0261
store035@gocolours.com
STORE #036
250 Ace St., Fall River, MA 02720
P: 508-672-9800 | F: 508-672-3003
store036@gocolours.com
STORE #037
956 State Fair Blvd., Syracuse, NY 13209
P: 315-468-2111 | F: 315-468-3741
store037@gocolours.com
STORE #001
50 Dana St., Wilkes-Barre, PA 18702
P: 570-822-3200 | F: 570-408-0661
store001@gocolours.com
STORE #002
61 West Juniper St., Hazleton, PA 18201
P: 570-454-3501 | F: 570-454-3646
store002@gocolours.com
STORE #004
197 Conklin Ave., Binghamton, NY 13903
P: 607-724-4747 | F: 607-724-4288
store004@gocolours.com
STORE #005
428 East Main St., Endicott, NY 13760
P: 607-748-0100 | F: 607-748-7511
store005@gocolours.com
STORE #006
901 Polk Valley Road, Ste 103 Stroudsburg, PA 18360
P: 570-424-2666 | F: 570-424-2713
store006@gocolours.com
STORE #008
125 Hovey Ave., Hamilton, NJ 08610
P: 609-689-0300 | F: 609-689-0305
store008@gocolours.com
STORE #009
242 West St., South Hackensack, NJ 07606
P: 201-342-7277 | F: 201-342-3786
store009@gocolours.com
STORE #010
28 Main St., Emmaus, PA 18049
P: 610-966-4501 | F:  610-966-6840
store010@gocolours.com
STORE #011
1025 Oriskany St. West, Utica, NY 13502
P: 315-724-9845 | F: 315-724-0477
store011@gocolours.com
STORE #012
3212 Rt. 94 Ste. 3, Franklin, NJ 07416
P: 973-823-8796 | F: 973-823-8798
store012@gocolours.com
STORE #013
1815 Newport Road, Ephrata, PA 17522
P: 717-859-2500 | F: 717-859-2017
store013@gocolours.com
STORE #014
4411 North 5th St. Hwy Ste 1 Temple, PA 19560
P: 610-929-8131 | F: 610-929-8231
store014@gocolours.com
DISTRIBUTION CENTER
1137 Hanover St. Hanover Township, PA 18706
P: 570-208-5655 | F: 570-227-2936
store015@gocolours.com
STORE #016
43 A East Hanover St., Gettysburg, PA 17325
P: 717-334-7186 | F: 717-334-5668
store016@gocolours.com
STORE #017
735 East Cumberland St., Lebanon, PA 17042
P: 717-274-3678 | F: 717-273-3836
store017@gocolours.com
STORE #018
7466 Derry St., Harrisburg, PA 17111
P: 717-558-0163 | F: 717-558-0164
store018@gocolours.com
STORE #019
3367 SR 6 Suite #6, Tunkhannock, PA 18657
P: 570-836-5110 | F: 570-836-4045
store019@gocolours.com
STORE #020
10 North Division St., Mount Union, PA 17066
P: 814-542-2760 | F: 814-542-9321
store020@gocolours.com
STORE #021
3560 Route 764, Altoona, PA 16601
P: 814-941-2012 | F: 814-941-2018
store021@gocolours.com
STORE #022
601 Napoleon St., Johnstown, PA 15901
P: 814-535-7835 | F: 814-539-9123
store022@gocolours.com
STORE #023
1224 Wayne Ave., Indiana, PA 15701
P: 724-465-5805 | F: 724-465-5901
store023@gocolours.com
STORE #024
161 Perry Highway, Pittsburgh, PA 15229
P: 412-931-3397 | F: 412-931-3396
store024@gocolours.com
STORE #025
4031 Pittsburgh Rd, RT. 51,
N. Belle Vernon, PA 15012
P: 724-929-6102 | F: 724-929-3081
store025@gocolours.com
STORE #026
507-D (Rear) National Hwy La Vale, MD 21502
P: 301-722-2222 | F: 240-362-7211
store026@gocolours.com
STORE #027
103 Middletown Road White Hall, WV 26554
P: 304-367-1187 | F: 304-363-4598
store027@gocolours.com
STORE #029
353 N. Susquehanna Trail, Selinsgrove, PA 17870
P: 570-372-0860 | F: 570-372-0767
store029@gocolours.com
STORE #030
17869 Garrett Hwy, Suite E Oakland, MD 21550
P: 240-442-5128 | F: 240-442-5264
store030@gocolours.com
STORE #031
903 Easton Rd., Warrington, PA 18976
P: 215-491-7234 | F: 215-491-2301
store031@gocolours.com
STORE #032
9120 Pennsauken Hwy., Pennsauken Twp, NJ 08110
P: 856-665-8861 | F: 856-665-8859
store032@gocolours.com
STORE #033
650 Wyoming Ave., Scranton, PA 18509
P: 570-341-3200 | F: 570-341-3167
store033@gocolours.com
STORE #034
310 Washington St., Quincy, MA 02169
P: 617-479-6650 | F: 617-471-8964
store034@gocolours.com
STORE #035
130 Camelot Dr., Plymouth, MA 02360
P: 508-830-0261 | F: 508-830-0261
store035@gocolours.com
STORE #036
250 Ace St., Fall River, MA 02720
P: 508-672-9800 | F: 508-672-3003
store036@gocolours.com
STORE #037
956 State Fair Blvd., Syracuse, NY 13209
P: 315-468-2111 | F: 315-468-3741
store037@gocolours.com
Corporate Offices:
1137 Hanover St. Hanover Twp, PA 18706
P: 570-208-5655 | F : 570-227-2936
CORPORATE OFFICES:
1137 Hanover St.
Hanover Twp, PA 18706
P: 570-208-5655
F : 570-227-2936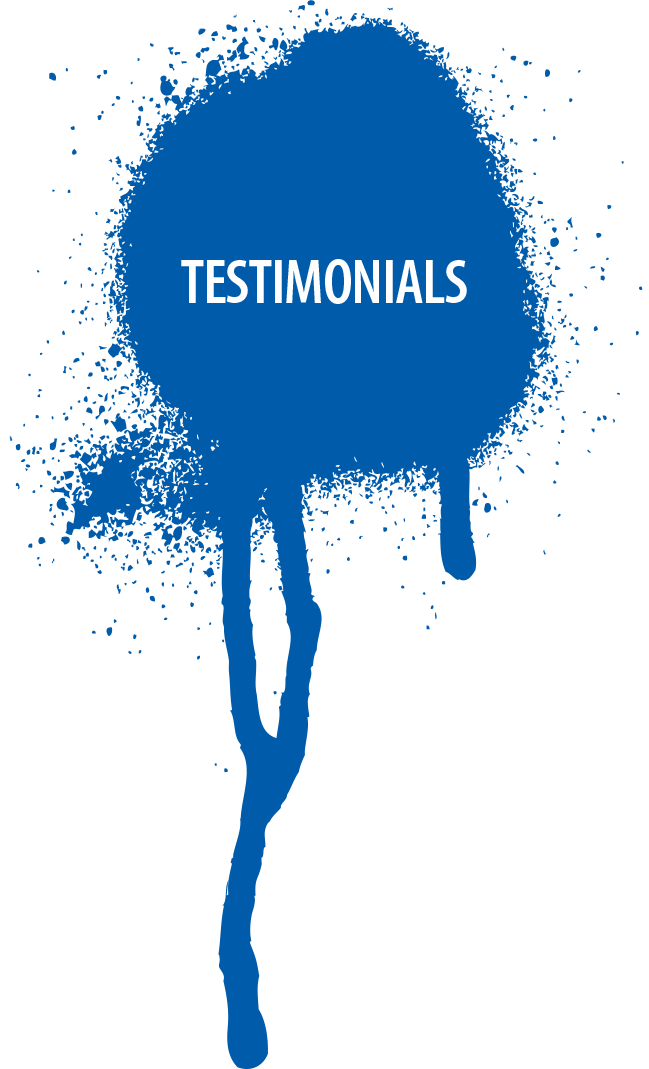 "With the fast changes in our industry and the vast number of constraints that come with a growing business, we had to partner with more than a paint store.  We needed to partner with a company that not only could supply us with a quality paint line, but could also understand us as a business.  Colours has added more than a new paint vendor to our business.  They have very quickly become our one source for having solutions to the many needs that we have in our business.  We have more than doubled our sales since 2009.  We needed to have a partner that could provide us with answers and " fixes", not just paint related.  The Colours team has opened our eyes to many solutions that have helped us maintain and implement new lean processes.  We would not be where we are today or able to achieve our future goals without the help of Colours.   The paint tech reps, drivers, and sales personal go above and beyond and I want to personally thank the complete team at Colours for making my business what it is today.  We now can plan our future goals without the worries of a vendor not being able to provide what has been promised.  THANK YOU!!!"
"Colours Inc. provides us with exceptional service. Our Colours rep, Scott, is one of the best in the business. We are a very high demanding shop and they never let us down. I would highly recommend Colours to anyone."
"I've been buying from Colours for over 10 years and they are always willing to help with any problems and deliveries are always on schedule. I can't ask for more than that! "
"Colours goes over and above to help us figure out certain situations that arise in our everyday business.  We were in need of additional training for our frame machine and we reached out to Tim Deshong looking for his guidance.  Tim was able to bring a friend of his into our shop on a Saturday morning and help train our technicians on the technology we needed help and direction!  Not only was it his day off but he even brought doughnuts! Hats off to Colours and Tim Deshong – they always have our back!"
"The Colour's group has far exceeded our expectations with their service and support to our shop. We switched to Colour's & PPG Envirobase in September 2013 after using BASF throughout our 27 years in business. We were a little skeptical that everything that was promised was gonna happen… but we went for it. The Colour's Group has provided us support like we've never seen before…. We often say within our management team that after 2 years they provide us with excellent service as if we had just begun doing business with them. We are very happy and look forward to many years to come working with them. Thanks to all…. Bill Lovins our Account Rep. Fred Green our PPG Rep. The rest of the Group… Andrew, Mike, Holly, Jamie & all the drivers… Top Notch"
"I would like to thank Colours Inc. of LaVale, Maryland for their help and donations to the Skills USA Regional competition held at Timbrook Collision Center on Saturday, February 6. Chris Roy coordinated the competition for the seven competitors.  Chris went above and beyond his  job to make this a successful event. The donation of materials and gifts to each competitor were greatly appreciated by CCTE and the young men who received them. Along with Chris, Tim Deshong drove a couple of hours to be there. Both took time on a Saturday to help with the competition, this shows they care about the success of our young people and the collision profession. To all at Colours Inc,  thanks again for all you do for the students and the Auto Collision program at the Center for Career and Technical Education."
"The people at Colours are very helpful. My salesman Russ Liss is always up to date on products.  We paint anything that comes through the door and Colours &  PPG always have a system to meet our needs. In addition, they have  the technical assistance I need. Thanks Russ! I also want to give thanks to Tech rep. Danielle Hostetter, it's always a plus having the extra knowledge available. Great Job!"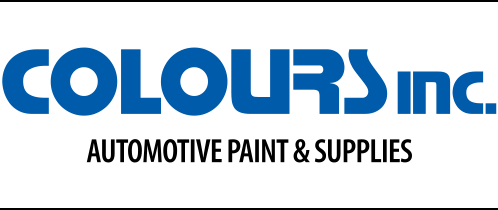 Please Upload Your Resume:
Acceptable file types: PDF, DOC, JPG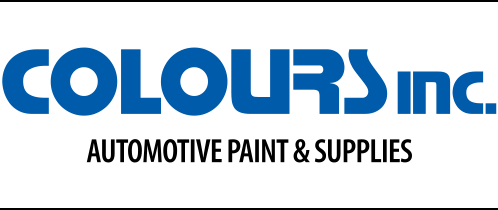 Upload Your Resume Here:
Acceptable file types: PDF, DOC, JPG
"Colours Inc. is always in search of reliable, goal oriented, positive individuals to add to our team. If you are seeking employment within one of our Regions, please submit your resume for review."