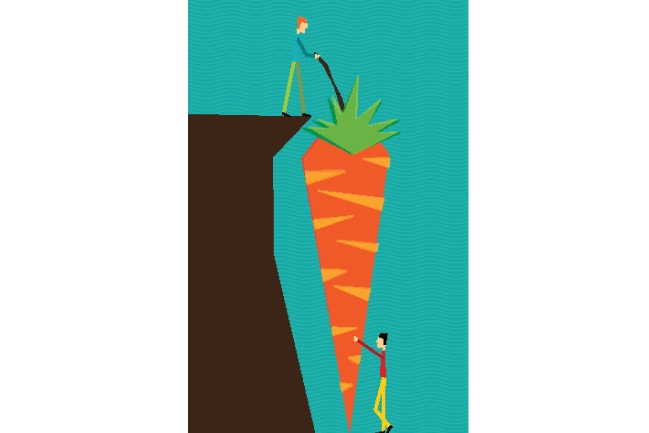 Came across this interesting article from Fender Bender Magazine.  An Incentive plan that starts with the estimator.  Makes a lot of sense. Incentives for the people selling the jobs. Check out the article and see what you think.
Many shop operators have implemented successful bonus plans based on training and efficiency, but those incentive systems are often for the shop floor staff, and neglect to incorporate employees in the front office.
Those staff members are important to incentivize, too, particularly your estimators, says Pat Weber, owner of Autosport Collision in Golden, Colo. They have just as much influence over sustaining operations and workflow efficiency as anyone else.
"Estimators are the salespeople for the company. The entire sales and repair process starts with the front office," Weber says. "They're the ones who land jobs, feed work to technicians and generate revenue for the business."
So it only makes sense for them to be incentivized, he says. The front office staff deserves to be motivated to grow the business, and rewarded for exceptional performance.
"Anybody in the front office needs as much motivation to improve as employees in the shop," Weber says. "You need to dangle a carrot in front of them, too."
Although there's several ways of doing it, three shop operators share examples of how they implemented an incentivized pay structure for estimators, and how the effort has delivered more sales and a stronger bottom line.
---
Weber operated the front office on his own for years, and wrote all of the shop's estimates. But Weber wanted to grow the business, and knew he needed more time to focus on higher-level tasks.
So Weber hired his first estimator in May 2012, someone he hoped could grow the shop's sales. To make that happen, he designed a bonus-pay structure that would motivate the estimator to acquire as many jobs as possible.
"Everybody in this business needs extra motivation," Weber says. "If you just give them a salary, there's no motivation to do any more work above and beyond basic expectations."
• Pay Plan:
Weber's estimator is given a weekly salary of $750. On top of that, the estimator is paid a 2 percent commission on the shop's overall weekly sales.
There are no minimum sales benchmarks required to qualify for the bonus. With about 15 jobs per week (60 monthly), Weber says the estimator's average weekly commission is $500 ($2,000 monthly).
• Benefit of the Investment:
Weber says the bonus structure has given a strong incentive for his estimator to land jobs and boost the shop's revenue. When work slows down, the estimator is quick to make phone calls on unsold estimates and find every possible upselling opportunity. He also makes sure repair, parts ordering and administrative work are processed efficiently so the shop can move as many jobs through as possible.
"He doesn't just stop with writing estimates. He's following everything through to make sure repairs are moving like they need to," Weber says. "It really gives him motivation to make sure cars get out the door quickly."
• The Result:
Since implementing the estimator's bonus structure, Autosport Collision's sales have increased by roughly 25 percent. Annual revenue is expected to exceed $1.3 million in 2013, compared to $1 million in 2012.
---
DiGiulio implemented a bonus plan for his estimators simply to improve their performance. They needed financial motivation to achieve and improve upon his sales benchmarks.
In the past, DiGiulio paid his estimators a flat weekly salary of $1,200. But he says that high salary was detracting from their performance. They were making plenty of money regardless of work volume, and didn't care about landing additional jobs.
"There were times when the shop got surges of work and we were really busy. The guys would leave for the day while their desks were full of files that still needed to be handled and customers that needed to be called," DiGiulio says. "They weren't motivated to put in extra time to get the job done. There was nothing in it for them. They were comfortable with their pay, and weren't excited to improve."
• Pay Plan:
DiGiulio wanted to implement a very simple bonus plan that would allow his two estimators to track their sales performance. The plan is based on a weekly sales benchmark DiGiulio set, which is the amount of revenue needed to cover the shop's overhead expenses and desired net profit. Estimators qualify for a bonus on sales that exceed that benchmark.
The estimators are paid a weekly salary of $750. They earn an additional $250 for achieving the "break-even" benchmark. Then they earn an additional $100 for every $2,500 worth of work they sell beyond that point.
DiGiulio says his estimators typically earn a weekly bonus of about $550—amounting to total weekly pay of $1,300.
• Benefit of the Investment:
DiGiulio says the bonus pay plan has improved the morale of his estimators by giving them regular goals to achieve. It's put positive pressure on them to get creative and identify new ways to close sales. They have even taken initiative to undergo extensive training courses on sales techniques and customer service.
"It makes the estimators want to sell. It makes it a game for them," DiGiulio says. "They have daily and weekly targets, and they go home feeling good if they hit those numbers. It's caused the estimators to hone and strengthen their skill sets."
DiGiulio says the bonus plan has also boosted the shop's level of customer service. Estimators only get their full bonus if the shop's CSI scores remain above 95 percent. They only get half of the bonus for anything less. CSI scores have never dipped below the benchmark since the pay structure was introduced.
• The Result:
Body Best Collision Center has grown dramatically since implementing the bonus structure in 2009. The shop is now landing about 75 jobs a month with a closing ratio in the mid-80s, compared to roughly 50 jobs a month with a closing ratio in the low 60s in 2009. Those increases have raised annual revenue from $1.5 million in 2009 to $2.5 million in 2013.
In addition, DiGiulio has maintained a net profit of 19.5 percent since implementation of the program.
---
Preputin implemented a bonus plan for his estimators in 2012 out of fairness. He has always offered bonuses to technicians in the shop, but Preputin says his estimators are the ones who acquire the work to make that bonus possible.
"Without the office staff doing their jobs, the technicians have nothing to do," Preputin says.
• Pay Plan:
Preputin designed a simple pay plan that promotes a strong closing ratio. Marketing is expensive, and he wanted to be sure the shop captures every possible customer that comes through the door.
Preputin's estimators qualify for a 2 percent commission on the shop's overall sales for each month that they achieve an 80 percent closing ratio. The estimators typically earn a monthly bonus of $500.
• Benefit of the Investment:
Preputin says every employee within the shop is now paid using a bonus structure. That means productive and efficient work is critical to ensure every employee earns their desired pay. Everybody has to do their part, which has promoted teamwork throughout the facility.
"They're now all working toward a common goal," Preputin says. "Everybody is watching their numbers, communication has improved, and they have each other's backs."
• The Result:
Custom Collision Repair has become financially stronger since implementing the bonus plan. The shop's closing ratio consistently hovers around 81 percent, compared to only 65 percent before the program. Preputin says the shop is bringing in 15 more jobs every month, which amounts to an $18,000 monthly revenue increase.
"The investment in the bonus program has increased both gross revenue and net profit," Preputin says. "We're definitely paying the bills easier."